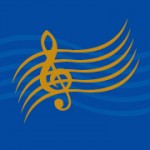 Second Chances Community Band
Registration Fees
The Nova Scotia Second Chances Band Program is funded entirely through our membership fees.  These fees are vital and are used to cover the cost of instruction, the purchase of new music and its distribution to the players, the purchase of new equipment, advertising expenses, insurance costs and the rental of both our practice and performance spaces.
At present, these fees are set at $150 per four month session.  Each session consists of 15 weeks of instruction/rehearsal and includes a public performance opportunity. That's a cost of only $10 for a two hour session each week.  This is well below the cost of lessons with a private instructor.  All registration fees are to be paid by the end of the second rehearsal for each term.
Please Note: Because the registration fees are used to pay for program expenses early in the session, we are forced to adopt a no refund policy.
Fee Adjustments:
Participation in the Second Chances Program includes a registration fee in the amount of $150. This fee will cover your participation in any one of the bands we offer for a given four month season. There are however, three ways that the normal fee for participation will vary.
1.  The First Beginner Band Session – the fee charged for any new player in their first 4-month session of the beginner band program will include the cost of the Sound Innovations method book. For most instruments, this cost will be an additional $16.95 plus tax and shipping for a total of $20.00
However percussionists will need both the snare percussion and the mallet percussion books unless they choose to purchase the combined percussion book for $22.99 plus tax and shipping for a total of $28.00
2.  Participation in Multiple Concert Bands, the Percussion Ensemble or the Jazz Band – For those who choose to participate in more than one Second Chances Band/Ensemble during the same 4 months session, a 50% discount is offered on the registration fee for the second group ($150+$75=$225).  Any additional ensemble after the second continues to be charged at $75 per ensemble.
3.  Participation in the Summer Sessions – unlike many other community bands, the Second Chances program continues throughout the summer months.  It is an optional program and is offered on a week to week basis.  The fee for this program is $10.00 paid each time you attend a summer rehearsal.  For more information about the summer sessions, check out the page dedicated to this subject on our website here.
Cancellation of Rehearsals
If a practice must be cancelled due to bad weather or other unexpected reason, an announcement regarding the cancellation will be sent to the membership by e-mail no later than 4:30pm on the day of cancellation.  Every effort will be made to make up the rehearsal before the end of the season.