Halifax Community Band Festival
Guest Conductors/Performers/Clinicians
We're very excited to welcome our talented guests to the Halifax Band Festival. The roster of guests will continue to evolve as the event approaches and we receive confirmation that they are able to attend. This page will be used to keep participants informed of any changes in personnel.
Our Guest Conductors for 2017
Dr. Dale Lonis (confirmed)
Dr. Dale Lonis has spent a lifetime leading others by teaching, coaching and conducting. Building on his considerable talents as a performing musician and athlete, he became a highly successful public school music teacher, coach, university professor, and international symphonic conductor. He then pursued his passion for the psychology of learning and musical practice earning a Doctoral Degree with extensive research in how humans learn and perceive the world around them. Dr. Lonis uses humor, high-energy delivery, and passion to share his values, knowledge and skills in the pursuit of beauty, excellence and the highest levels of musical achievement.
Dr. Lonis continues to conduct, consult and teach throughout North and South America, Israel,  and Asia. He shares his considerable musical talents combined with extensive research and practical study with noted 20th century pedagogical icons and conductors to bring a unique perspective to each presentation he creates. These experiences include personal study with Benjamin Bloom, Charles Leonhard, and Bennett Reimer combined with hundreds of hours of rehearsal observation with the world's top professional conductors including Zubin Mehta, Sir Simon Rattle, Claudio Abbado, Kurt Masur, and numerous others. His passion for the pursuit of excellence & the success of everyone with whom he works has been noted as one of his greatest qualities and has led to hundreds of stunning musical performances.
Ardith Haley (confirmed)
Ardith Haley was awarded the 2013 Canadian Music Educators' Association Jubilate Award of Merit for significant contributions to music education in Canada. As a passionate and creative educator, she has dedicated her life to creating authentic learning environments & assisting others in becoming more effective in their personal and professional practice. For the past eight years she has held the position of Arts Education Consultant with the province of Nova Scotia, where she is responsible for the delivery of education programs in dance, drama, music, and visual arts.
Ms. Haley's knowledge and mastery of best practice in curriculum and instruction, current pedagogy and assessment models as well as the psychology of success has guided the development and implementation of innovative and exciting new arts curricula for Nova Scotia's schools. She is leading the professional development of teachers as they move to a more student- centric orientation and develop strategies to facilitate creativity in the learning opportunities they offer their students.
She is a highly respected personal performance coach and advisor using her passion and experience as a successful public school teacher, university professor, and education consultant to inform her practice and that of those with whom she works. She is also the co-founder and program leader of the Distance Learning Masters Degree in Curriculum Studies with a focus on Music Education at Acadia University in Wolfville, Nova Scotia.
Ms. Haley earned her Bachelor of Music Education and Master of Education degrees at Acadia University where, in addition to coordinating the new masters program, she conducts the Symphonic Band, teaches music education courses, and is the Director of the Summer Music Academy.
Our Guest Performers for 2017
TBA
Biography – coming soon –
Our Guest Instrumental Clinicians for 2017
Flute – TBA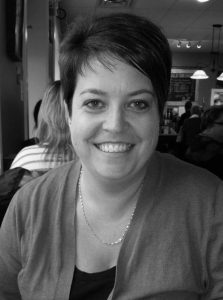 Clarinet/Bass Clarinet – Karen Rose Michael
Karen Rose Michael grew up in Corner Brook, Newfoundland. She started her formal music education at the University of Prince Edward Island, studying with Dr. Karem Simon, graduating in 1996. From there she continued with her Masters degree at the University of Western Ontario under the direction of Jerome Summers, in Clarinet Performance. Upon returning home to Corner Brook to get married to Robert Michael, Karen started a private studio for clarinet, saxophone and piano studies. In 2000, she attended Memorial University where she obtained her Bachelor of Music Education degree and then started on the journey of teaching in the public school system.
In 2007, along with her husband, they opened the Yamaha Music School at Gary Bennett Music where Robert was employed. Eventually the business was bought and owned by the Michaels in 2011. The school currently has 18 teachers employed and has over 360 students learning a variety of instruments throughout the week.
Karen has actively been a pit band member for the theatre group Off Broadway Players. In the past couple of years she has performed in the musicals Fiddler on the Roof, Cabaret, and Jesus Christ Superstar with clarinet, saxophone and flute. She is actively involved in the local Rotary Music Festival as a committee director, accompanist and teacher. In 2015, she was nominated for the Music NL award of Music Educator of the Year and in 2016, she was nominated for RBC's Women Entrepreneur Award.
After the tragic death of her husband in 2015, Karen is now sole owner of Gary Bennett Music and the Yamaha Music School. Between running a business and taking care of her two children, Alexandra and Joseph, life is hectic. However, with the continued support of her family, staff and friends, she finds the time to pursue various musical ventures. None of this would be possible without the many musical influences and mentors she has had since being introduced to music at a young age.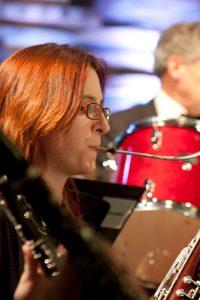 Double Reeds – Serena Godmaire
RETURNING FOR 2017!
Serena Godmaire is a bassoonist who earned her Bachelor of Music and Bachelor of Education degrees from the University of Manitoba in Winnipeg. She has performed with the University of Manitoba's Wind Ensemble, Concert Band and Orchestras as well as with the Winnipeg Winds, Winnipeg Youth Orchestra, Thompson Community band and various other chamber ensembles. Serena has taught bassoon at the International Music Camp as well as Grade 6-12 band, guitar and elementary music in both Winnipeg and Thompson, Manitoba.
Serena studied bassoon with Edna Dahl, Vincent Ellin and Allen Harrington and has studied conducting and music education with Dr. Dale Lonis, Earl Stafford, Dr. Fraser Linklater, Dr. Connie Turner and Ardith Haley. She is a member of the NSBA, MBA and is a member at large on the board of directors with the Sackville Community Band.
Last summer, Ms. Godmaire and family moved to Nova Scotia to continue her studies towards a Masters of Education through Acadia University. After falling in love with the scenery, people and Maritime music, Ms. Godmaire, her husband and three young children decided to make the East Coast their permanent home. (Who could blame them!) Since moving to Halifax, Serena has performed with the Sackville Community Band and 9 am Band, the Halifax Music Co-op Orchestra, Citadels Fiddler on the Roof pit band and is a member of the trio tri. She is currently working as a music and band substitute within the HRSB.
Ms. Godmaire has been blessed to have had some amazing teachers and mentors over the years who have fostered her love of music and given her the tools necessary to help other people reach their goals and grow as musicians and as people. Seeing and hearing her students improve is something very special and she still can't believe people pay her to do something she loves so much! This is her first time at the festival and she is really looking forward to making some beautiful music with everyone this weekend.
Saxophone – Mark Cumming
former conductor, Halifax Concert Band
RETURNING FOR 2017!
"If it isn't educational, at least it's funny."
Mark Cuming comes from Truro, Nova Scotia. He was exposed to music at an early age as music was a big part of the family routine. Formal training began in grade 6 and in grade 7, he joined the new school band program as a clarinet player under the direction of Ron MacKay. Mark graduated from the N.S. Teacher's College in 1973 after which he began teaching in Amherst, N.S. He went back to university in 1976 and graduated (from Acadia University) in 1978 with a B.Mus. Ed. Degree. Since then, he taught school music in Halifax City and Halifax County, retiring in 2006. During those years, he was active as a freelance musician, specializing in "big band" jazz and vintage rock and R&B. Mark has conducted the Halifax Concert Band from 2007 until 2015 and has been active as a percussionist with Chebucto Orchestra and Nova Sinfonia. He enjoys composing and arranging for any type of ensemble and is the president of Tin Tone Music Co.
Trumpet – TBA
French Horn – TBA
Trombone – Jennifer Keating

Jennifer Keating has been teaching music for 18 years, the last 17 at Leo Hayes High School in Fredericton, NB. She had been SPR of Fine Arts for the school since 2006. She holds a Bachelor of Music from Mount Allison University, a Bachelor of Music Education from Memorial University in Newfoundland and a Master's in Education focused on Curriculum Development from the University of New Brunswick. Her time is spent conducting the Leo Hayes concert band and jazz band, and playing trombone with STU Jazz and conducting Second Chances Fredericton. Jennifer has been the recipient of her school's Employee of the Year award twice in her career and has been published in the Canadian Music Educator journal. An educator first, Jennifer is most interested in working with students to find their own creative voices. Her classes have produced two recordings of original work, Stories of the People (2013) and Between One Note and the Next (2012). Both are available for download on CDBaby.
Euphonium/Baritone/Tuba – TBA
Orchestral Strings – TBA
Percussion – Bruce Campbell
Bruce Campbell was born and raised in Truro, N.S. Bruce attended University of Prince Edward Island and graduated in 2001 with a Bachelor of Music and teaching certification. Bruce is employed with the Chignecto Regional School Board and is currently teaching at Hants East Rural High in Milford, Nova Scotia.
Bruce's percussion career began at the early age of 10 which has fostered a love and passion for percussion and teaching music. He continues to perform as a sessional percussionist with various ensembles: Sackville Community Band, Scotia Brass, Chester Brass Band, Second Chances Band. He has also worked as a percussion clinician. His percussion studies includes instructors Jim Faraday and David Shepard.
He enrolled in the Cadet Instructor Cadre in 1993 as a Naval Cadet and attended HMCS Acadia summer training centre from 1993-2002 and was employed as a music and percussion instructor. He served as the Assistant Director of Music for 2001 and 2002.
Bruce was employed at HMCS Avalon summer training centre in Newfoundland, as Music Course Director. In 2008 he was appointed Executive Officer of HMCS Avalon and filled the position up to 2010. In March 2011, he was appointed Commanding Officer of HMCS Avalon.
In 2013 Bruce returned to HMCS Acadia Sea Cadet summer training centre, to serve as the director of music.
He has recently "retired" from the summer training actives, for now, but is currently still active with the Atlantic region cadet music training.
He currently resides in Wellington, Nova Scotia with his wife Gillian and their three children Laila, James and Liam.