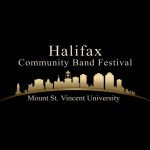 Halifax Community Band Festival
Guest Conductors/Performers/Clinicians
We're very excited to welcome our talented guests to the Halifax Band Festival. The roster of guests will continue to evolve as the event approaches and we receive confirmation that they are able to attend. This page will be used to keep participants informed of any changes in personnel.
Our Guest Conductors for 2018
Robert Buckley (confirmed)
Bob (Robert) Buckley was born in Brighton, England – he now divides his time between Vancouver, Montreal and Holland. He has a diverse career as a composer, arranger, performer, producer, recording artist and conductor. He has conducted and arranged for major artists like Michael Bublé, Bryan Adams, Celine Dion, Our Lady Peace, Simple Plan and Aerosmith. In the film and television world, he has scored numerous award-winning shows for Disney, Alliance, ABC, FOX, CBS, PBS, CBC and the Cartoon Network. In the live stage world, he has composed music for contemporary dance, musicals and large-scale worldwide television events including the Calgary Olympics, the Victoria Commonwealth Games, the Vancouver  Olympics and the FIFA World Cup Opening Ceremony with Cirque Du Soleil. He
composed This Is My Home for the Canadian Pavilion at the World Expo – a song that has been performed every Canada Day since and has become a Canadian tradition. In the concert world, he has composed and conducted for major symphony orchestras and his symphonic wind band compositions are being performed worldwide. Bob was invited to be composer-in-residence at Troy University in Alabama where a CD of his symphonic wind music was recorded called Continuum. Recently, he had the honour of recording a CD called Undercurrents with the renowned Naden Band of the Canadian Navy. His concert music is published by Hal Leonard.

As part of this year's Halifax Community Band Festival, Robert will be conducting the world premiere performance of his new work entitled Echoes of the Silent, a work commissioned by the Second Chances Community Band Program of Nova Scotia in recognition of the 100th Anniversary of the Halifax Explosion.
Dr. Mark Hopkins (confirmed)
Dr. Mark Hopkins is a Professor in the School of Music at Acadia University in Wolfville, Nova Scotia. In addition to leading the Wind Ensemble, Dr. Hopkins teaches undergraduate and graduate Conducting, Music Education foundation courses, and coaches chamber music.
Dr. Hopkins is in demand as a guest conductor and music education consultant. In 2003 Dr. Hopkins was appointed Associate Conductor of the Denis Wick Canadian Wind Orchestra, one of Canada's finest student wind ensembles, which selects players through annual national auditions. He is Artistic Director of the Nova Scotia Youth Wind Ensemble (2008-2011, 2013-present), and is Past President of the Nova Scotia Band Association. Along with composer Derek Charke, Dr. Hopkins organizes Shattering the Silence, an exciting, innovative new music festival (visit www.shatteringthesilence.ca to learn more.) He can be heard leading the NBG ensemble on the cd Live Wired, released in February 2015. In Canada, he has guest-conducted bands and orchestras in British Columbia, Alberta, Saskatchewan, Prince Edward Island, Nova Scotia, Ontario, and Quebec. Abroad, he has led collegiate and professional performances in the United States, Bermuda, Hong Kong, China, Japan, Italy, Switzerland, and Romania.
A native of Toronto, Dr. Hopkins earned his Doctor of Musical Arts degree from the New England Conservatory while serving as Assistant to Frank L. Battisti, and was awarded the Gunther Schuller Medal at graduation. From 2002-2005 he led ensembles and taught at the University of Calgary in Alberta. Dr. Hopkins taught music in high schools for twelve years, including seven years service as Chair of the Music Department at Upper Canada College in Toronto. His professional work as a Conductor spans the full range of ensembles and genres.
Our Guest Performers for 2018
Halifax Concert Band
Halifax Concert Band began in 1973 as part of the Halifax City Schools Continuing Education music program, under the direction of Chalmers Doane. Amalgamation of Halifax Regional Municipality in 1996 effected changes within the school board and the music department, and as a result the Halifax Concert Band became affiliated with the Maritime Conservatory of Music. In 2002, the band joined Buckley's Music and rehearsals were held in MacKay Hall, named in honour of our former director Ron MacKay. Buckley's went into receivership in 2009, and Halifax Concert Band became a registered society with an elected executive.
The band is currently under the direction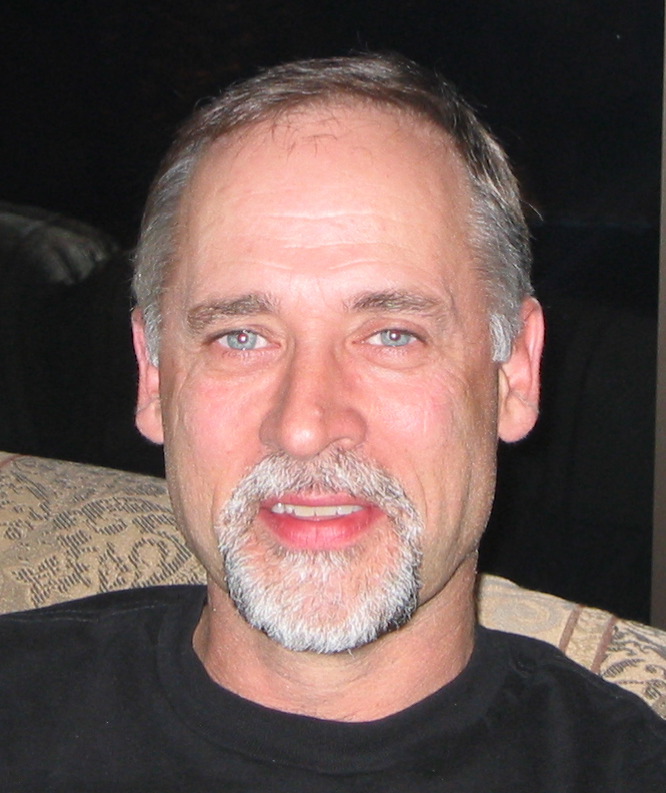 of Dave Staples, a veteran East Coast music educator and performer who maintains a busy freelance career as a pianist, trombonist, composer, clinician, adjudicator and recording artist. Dave recently retired from the Halifax Regional School Board where he taught instrumental band music for 35 years and was also a co-founder and director of the Nova Scotia Honour Jazz program, which has worked with talented students of jazz in Nova Scotia for the last 20 years.
Our Guest Instrumental Clinicians for 2018
Please Note – currently none of the clinicians below have confirmed attendance. Please stay tuned for future updates.
Flute – Amanda Mark
RETURNING FOR 2018!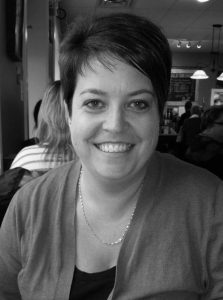 Clarinet/Bass Clarinet – Karen Rose Michael
RETURNING FOR 2018!

Karen Rose Michael grew up in Corner Brook, Newfoundland. She started her formal music education at the University of Prince Edward Island, studying with Dr. Karem Simon, graduating in 1996. From there she continued with her Masters degree at the University of Western Ontario under the direction of Jerome Summers, in Clarinet Performance. Upon returning home to Corner Brook to get married to Robert Michael, Karen started a private studio for clarinet, saxophone and piano studies. In 2000, she attended Memorial University where she obtained her Bachelor of Music Education degree and then started on the journey of teaching in the public school system.
In 2007, along with her husband, they opened the Yamaha Music School at Gary Bennett Music where Robert was employed. Eventually the business was bought and owned by the Michaels in 2011. The school currently has 18 teachers employed and has over 360 students learning a variety of instruments throughout the week.
Karen has actively been a pit band member for the theatre group Off Broadway Players. In the past couple of years she has performed in the musicals Fiddler on the Roof, Cabaret, and Jesus Christ Superstar with clarinet, saxophone and flute. She is actively involved in the local Rotary Music Festival as a committee director, accompanist and teacher. In 2015, she was nominated for the Music NL award of Music Educator of the Year and in 2016, she was nominated for RBC's Women Entrepreneur Award.
After the tragic death of her husband in 2015, Karen is now sole owner of Gary Bennett Music and the Yamaha Music School. Between running a business and taking care of her two children, Alexandra and Joseph, life is hectic. However, with the continued support of her family, staff and friends, she finds the time to pursue various musical ventures. None of this would be possible without the many musical influences and mentors she has had since being introduced to music at a young age.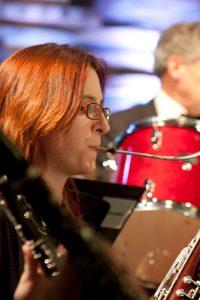 Double Reeds – Serena Godmaire
RETURNING FOR 2018!
Serena Godmaire is a bassoonist who earned her Bachelor of Music and Bachelor of Education degrees from the University of Manitoba in Winnipeg. She has performed with the University of Manitoba's Wind Ensemble, Concert Band and Orchestras as well as with the Winnipeg Winds, Winnipeg Youth Orchestra, Thompson Community band and various other chamber ensembles. Serena has taught bassoon at the International Music Camp as well as Grade 6-12 band, guitar and elementary music in both Winnipeg and Thompson, Manitoba.
Serena studied bassoon with Edna Dahl, Vincent Ellin and Allen Harrington and has studied conducting and music education with Dr. Dale Lonis, Earl Stafford, Dr. Fraser Linklater, Dr. Connie Turner and Ardith Haley. She is a member of the NSBA, MBA and is a member at large on the board of directors with the Sackville Community Band.
Last summer, Ms. Godmaire and family moved to Nova Scotia to continue her studies towards a Masters of Education through Acadia University. After falling in love with the scenery, people and Maritime music, Ms. Godmaire, her husband and three young children decided to make the East Coast their permanent home. (Who could blame them!) Since moving to Halifax, Serena has performed with the Sackville Community Band and 9 am Band, the Halifax Music Co-op Orchestra, Citadels Fiddler on the Roof pit band and is a member of the trio tri. She is currently working as a music and band substitute within the HRSB.
Ms. Godmaire has been blessed to have had some amazing teachers and mentors over the years who have fostered her love of music and given her the tools necessary to help other people reach their goals and grow as musicians and as people. Seeing and hearing her students improve is something very special and she still can't believe people pay her to do something she loves so much! This is her first time at the festival and she is really looking forward to making some beautiful music with everyone this weekend.
Saxophone – Danielle Dove Chute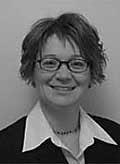 Trumpet – Christine Blanchard
RETURNING FOR 2018!

Christine Blanchard resides in Charlottetown, Prince Edward Island. She graduated from the University of Prince Edward Island with a Bachelor of Music Education degree in 1990 and the University of New Brunswick with a degree in Education in 1992. Just recently, she completed a Masters of Education in Music Education with an emphasis on conducting from the University of Victoria, British Columbia.
Christine has experience teaching instrumental music at the both junior high and senior high level. She is currently the music teacher and director of bands at Bluefield High School in Hampshire, Prince Edward Island.
Christine Blanchard also has experience in the area of curriculum development. She is a co-author of the Prince Edward Island Instrumental Music Guide and is at the present time developing a pilot program entitled The Styles of Popular Music: A History of Rock and Roll.
As a trumpet player, Christine has performed in the University of Prince Edward Island Wind Symphony, and the Prince Edward Island Symphony Orchestra. She has also been a guest conductor with the University of Prince Edward Island Wind Symphony and the University of Victoria Wind Symphony.
French Horn – Julie Cuming
Trombone – TBA
Euphonium/Baritone/Tuba – TBA
Orchestral Strings – TBA
Percussion – TBA