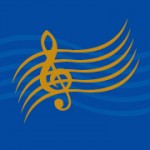 Welcome to the Website for the
Second Chances Community Band Program of Nova Scotia
Halifax (Spryfield), Nova Scotia, CANADA
If you would like to  know more about the Second Chances Community Band Program of Nova Scotia, please check out the About Us menu at the top of our site.
ANNOUNCEMENTS!
March 14, 2017
Beginner Band Cancelled – the regular beginner band rehearsal scheduled for this evening has been cancelled due to bad weather. Stay home, stay safe.  See you next week.
February 14, 2017
Happy Valentines Day – beginning this week, Ralph Saulnier, our band photographer will have copies of a CD containing all of the photos taken during 2016. If you would like a copy, they will be available on the table underneath the "plaque wall".

February 9, 2017
Jazz Band Cancelled – the regular jazz band rehearsal scheduled for this evening has been cancelled due to bad weather. Stay home, stay safe.  See you next week.
January 23, 2017
Instrumental Clinics – I have been asked to post the following information about the planning of our instrumental clinics. Remember, all clinics will be held at our rehearsal space at 264 Herring Cove Road, Halifax (Unit 101). The cost for each session will be $15, please see Tony Sweet to register and pay for attendance at clinic.
Saturday, February 4,2017, 2-4pm
Clarinets – clinician, Pam Paddock
Double Reeds – clinician, Serena Godmaire
Trumpets – clinician, Sue Mantin
Saturday, February 11,2017, 2-4pm
Flutes – clinician, Diane Clarke
Low Brass – clinician, Nathan Beeler
French Horn – clinician, Susan Randales
Saxophones and Trombones: Yet to be determined, dependent upon clinician availability. Stay tuned for further details.
June 3, 2016
Please Note – there is an updated Jazz Band schedule for the next few weeks, please check the dates below:
Thursday, July 7th – regular rehearsal
Week of July 11th – NO REHEARSAL
Monday, July 18th – REHEARSAL
Monday, July 25th – REHEARSAL
Thursday, Aug 4th – resume back to regular schedule which may be the Manor house performance.
May 16, 2016
Schedule Change  for this Week – just a reminder that the concert band will be performing at J.L. Isley High School in the evening of Thursday, May 19th. As a result, the jazz band rehearsal normally scheduled for Thursday evenings has been rescheduled for Tuesday, May 17th for this week only. Also, the concert band rehearsal on Wednesday evening will be focused on the music to be performed at the concert.
Next Week the schedule will return to normal and the concert band will dig into it's summer season repertoire.
May 9, 2016
Atlantic Festival of Music – Congratulations to all the Second Chances Ensembles who participated in this year's Atlantic Festival of Music.  On Wednesday, the Beginner Band performed and earned a Gold Standing. Thursday saw the Jazz Band being awarded a Silver Standing. And on Friday, the Concert Band performed and earned a Gold Standing.

April 23, 2016 – Atlantic Festival of Music
Schedule – please note that there was an error with the creation of the schedule that resulted in our performance times being printed incorrectly in the program. The times remain the same as announced: Beg Band Wednesday at 5, Jazz Band Thursday at 5 and Concert Band Friday at 5
Instrument Specific Clinics – Please note that all clinics take place at Seton Building. A reminder that due to a lack of pre-registration, Friday 2pm Senior Instrumental Clinics have been cancelled. A final schedule of all clinics can be found HERE
A few changes to clinics this year:
1. All clinicians have been asked to prepare a handout for students
2. These handouts are to remain at the clinic sessions
3. An email will be sent to you at the conclusion of festival with a link for you to download the clinicians handouts for your students
Clinicians have been working hard to prepare a valuable and educational session for your students – they are very excited to have the opportunity to meet and work with you all.
Below is an outline of staff for the Instrumental Clinicians:
Double Reeds – Barb Stetter
Flute – Brian McConnell
Clarinet – George Kulik
Saxophone – Tristan De Borba
Trumpet – Joe Cormier
French Horn – Gina Patterson
Tuba/Euphonium – Rod MacGillivray
Trombone – Greg Burton (Ken Foote on Friday)
Percussion – Alan Dowling
Rhythm Section – Danny Parker
March 31, 2016 – A Thank You from Tony Sweet


March 22, 2016 – A Request from the Atlantic Festival of Music

"Hi everyone,
I'm finalizing staffing for the Halifax festival this year and I have a few needs:
– hosts (people who are friendly, able to speak comfortably in the microphone, handle a lot of walking)
– sound technician (someone who is confident in running a sound board)
I'm also looking ahead to next year and know that I will be in need of adjudicator secretaries, hosts, and other people to set up/tear down the festival.
If you know of anyone (student, colleague, music lover) who would enjoy this experience can you send them my way – or send me their contact information and I'll track them down? 🙂
Thanks so much everyone!"
Please let me know if you know anyone who might be willing/able to help out the organizers of this great festival. Thanks – Chris
January 29th, 2016

January 2nd, 2016
General Band Announcement – Please note that during the winter season, we have always asked our membership to pay the fee for the Atlantic Festival of Music in addition to our normal band registration fee at the beginning of the season. This is to make it easier for the treasurer and avoids having to hunt members down again later in the season to ask for a second payment. If you know now that you will not be able to participate, then simply pay the normal band registration fee. Remember – if anything happens later this winter and you find out you cannot participate in the festival, then we can easily issue you a refund for the AFM fee.
Beginner Band Winter Season – New beginner band music has been posted for the new season. Please take a moment to log into the website and print off your parts before Tuesday evening's reading session.

November 29, 2015

Spryfield Santa Claus Parade – Thank you to everyone in the band who joined us for the Sanata Claus Parade this past Sunday. Although it was a bit cold out (it IS the end of November, after all), the lack of any wind chill really made the experience fun and enjoyable.  Special thanks to our band president, Tony Sweet, who joined me early to both transport equipment and to build the railings for the sides of the truck.
An even BIGGER thank you to the wonderful people at Added Touch Towing for allowing us to ride on the back of one of your fantastic flat bed tow trucks again this year! You have been very generous to help us participate in the Spryfield Parade each year and your driver this year was amazing.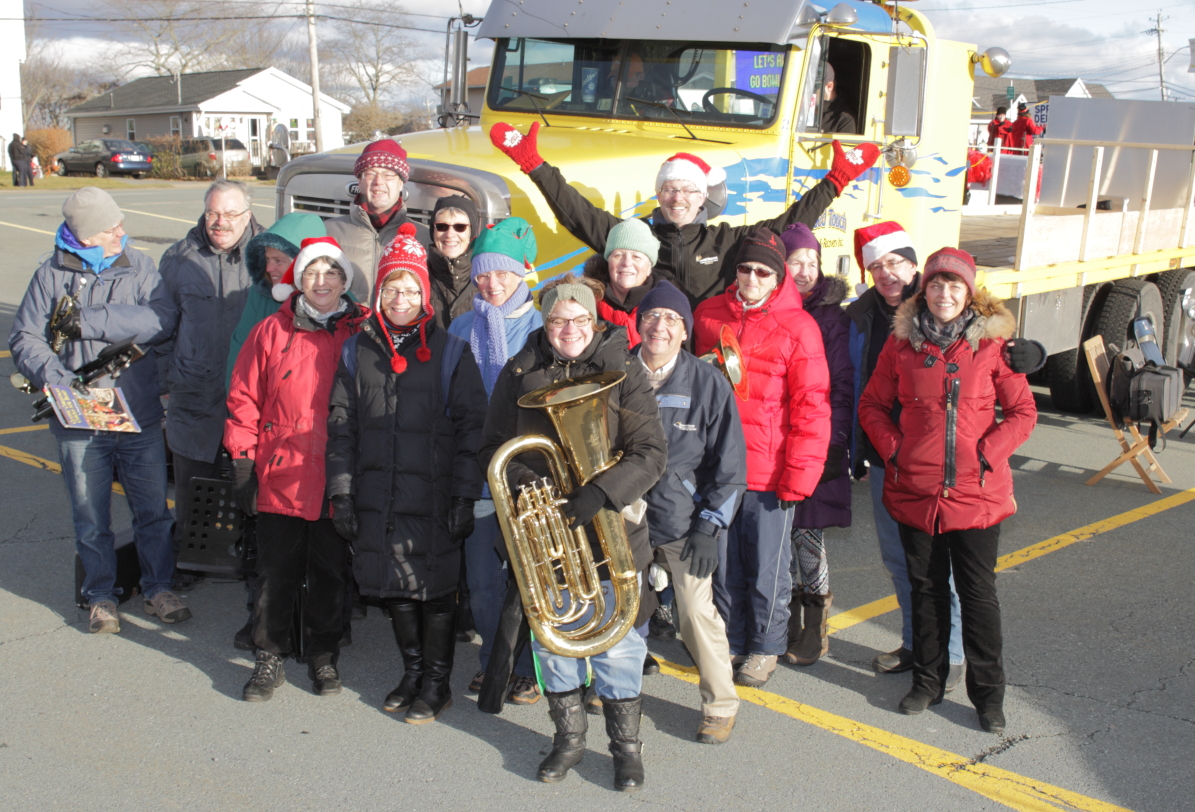 November 25, 2015
L&M Black Friday Sale – As promised, I am passing along information about the next L&M sale that includes the very popular Yorkville brand BS-321 folding music stand.  This week's Black Friday sale includes a number of the BS series stands. Get yours while you can!

Flea Market Results – This past Sunday's flea market fundraiser was another success! Thank you so very much to everyone who donated goods and who took time out of their day to spend behind the table selling them. It was a great chance to meet people and talk about the band, to sell off some of our gently used treasures, and of course to make some money for the band. We managed to raise a total of $413.55 for the program. Well done!
November 16, 2016
Promotional Video – Halifax Community Band Festival
Please share this new video with all of your friends… anyone you may know about who might be interested in joining us for next year's festival.
November 14, 2015
The Sound of Music – Peyton and I both really enjoyed watching Broadway Atlantic Theater's inaugural production of The Sound of Music. We also loved supporting the many cast members and musicians from the Second Chances Community Band Program who took part in the shows success; my good friends and colleagues! (on a side note, Peyton is playing shy in these photos because she didn't understand why all the band members she knew were dressed up in costumes and didn't have their instruments with them! When she arrived in the theatre, she even went looking for Perla in the orchestra pit!) To all those involved in the show, break-a-leg for the remainder of your run!

November 12, 2015
Hand Drawn Halifax (Emma Fitzgerald Art & Design) – We recently found out that a beautiful sketch of the Second Chances Community Band performing for the Spryfield Village Harvest Festival last year at the Urban Farm was included in "Hand Drawn Halifax", a new book by Halifax artist Emma FitzGerald. It's an absolutely beautiful sketch and we are so incredibly honored to have been included in this wonderful book about Halifax culture! Let's support this local artist by purchasing her book!
Also, if any band members are interested, you can order your own copy of the print by contacting the artist directly by e-mail emma.margaret.fitzgerald@gmail.com
The prices are listed below:
$6.00 for card and envelope
$5.00 for postcard
$20.00 for 8.5×11″ cardstock print
$64.00 for 8.5×11″ giclee print (archival on cotton rag paper)
$94.00 for frame with double matte; choice of black or white frame

November 10, 2015
Community Service: Last week, the Second Chances Community Band was invited to a special ceremony at the Spryfield YWCA on Herring Cove Road. A provincial government funding announcement was being made allowing a community project that Second Chances had contributed too to move forward. In May 2014, the Halifax Community Band Festival (hosted each year by the Second Chances Community Band) donated all proceeds from the weekend's final concert to the YWCA in order to support a playground initiative for the children who attend daycare there. Now the construction of this much needed playground can finally begin.
The Second Chances Community Band Program of Nova Scotia is so honored to be an active and contributing member of this wonderful community that has adopted us as their very own "Spryfield Community Band".


Dan Campbell (Second Chances Registrar), Chris Ward (Second Chances Executive Director), Andy Fillmore (Liberal MP elect for Halifax), Tony Sweet (Second Chances President)

Brendan Maguire (Liberal MLA for Halifax Atlantic), Dan Campbell (Second Chances Registrar), Chris Ward (Second Chances Executive Director), Tony Sweet (Second Chances President)
November 7, 2015
December Concert Confirmed: The date and time for the final concert this season will be the following:
Second Chances Fall Season Concert
Sunday, December 13th, 2015 at 2:00pm
St. John's Anglican Church
2187 Larry Uteck Blvd, Halifax    B4B 1E2
October 4, 2015
It Is Now Official: At our most recent meeting, the board members voted unanimously not to return to the church as a rehearsal space. A letter has been prepared and sent to the church trustees letting them know that it was the opinion of the board that the band had grown too large for the basement space and that we would be seeking a new rehearsal venue that better suits our increased size.
This puts the band in a bit of a precarious position though… we now have no permanent home. We have been told that we can use the L&M warehouse space until November, but there can be no guarantee that we would be able to stay beyond that time. If anyone has any possible/viable options for a rehearsal space, please let our president, Tony Sweet know by e-mail ASAP: president.secondchancesbandns@gmail.com
Things to keep in mind when considering a rehearsal space:
1. We must have a secure area to store our expensive equipment.
2. Can we fit 100 players, plus equipment into the rehearsal space?
3. Is there adequate parking available?
4. Are there washrooms?
5. Is the space easily accessible? (moving gear in and out)
6. How much will the space cost the band?
7. Is it available on Tuesday (Beg. Band), Wednesday (Concert Band) and Thursday (Jazz Band)?
8. We have been adopted as the "Spryfield Community Band"… finding a space in the Spryfield area would be preferable, but not absolutely necessary.
September 2015
New Board Voted In: Congratulations to the new members of our board of directors for Second Chances Community Band.  Our new president is Anthony (Tony) Sweet who plays in both the concert band and in the jazz band. The new vice president is Heather Kirby who also plays in both the concert band and the jazz band. Our new treasurer is Martha Suhr who plays in the concert band. We wish all three of these individuals the best of luck in their new leadership roles within our organization!
August 22, 2015
Concert at Scott Manor House Cancelled due to Weather Forecast
Sadly, the weather doesn't seem to be on our side today for an outdoor rehearsal. That being said, this is the very first performance we have ever had to cancel due to weather since Second Chances began. Pretty good odds!
Fall Repertoire is now available: I am hoping to see as many band members (past & present) at our final rehearsal of the summer sessions next Wednesday evening.  It will double as a pre-reading session for the new fall repertoire, as well as our Annual General Meeting. Please bring along your normal summer $10 for the pot. Music is now posted and available on the Download Resources page of our website (along with the recordings on the repertoire page). Remember, you must log into the site using your username and password before you can access the music.
Fall Session Schedule: The fall schedule has been confirmed.
Tuesday 10:00am-12:00pm – Percussion Ensemble (at the church)
Tuesday 7:00pm-9:00pm – Beginner Band (at the church)
Wednesday 7:00pm-9:00pm – Concert Band (at the church)
Thursday 7:00pm-9:00pm – Jazz Band (for now, at 264 Herring Cove Rd)
Fall Season Begins: The fall season will begin the first full week of September, as follows:
Beginner Band – Information Meeting (7-9pm Sept. 8th)
Concert Band – Reading Session (7-9pm Sept. 9th)
Jazz Band – First Rehearsal (7-9pm Sept. 10th)
Percussion Ensemble – First Rehearsal (10-12am Sept. 8th)
August 13, 2015
Annual General Meeting scheduled: The Second Chances Program will be holding it's Annual General Meeting during the evening of August 26th.  Concert Band rehearsal that evening will be a 'pre-Reading Session', where players can get advanced copies of the music to be performed during the fall season. We will be reading through as much of this material between 7-8pm, but will then begin the AGM for the second half of the evening. I hope to see members of the Concert Band, Jazz Band, and Percussion Ensemble there that evening as decisions made that night will effect us all moving forward.
Outdoor Rehearsal confirmed: Both the Second Chances Concert Band and Jazz Bands will come together on Saturday, August 22nd at 1:00pm to have an informal 'Outdoor Rehearsal'. Please invite your family and friends to come out and see all the hard work the groups have been doing this past summer! It will be a great time!
Scott Manor House
15 Fort Sackville Rd, Bedford
www.novascotia.com/see-do/attractions/scott-manor-house
www.scottmanor.ca/
July 22nd, 2015
Summer Performance: We have tentatively booked a possible outdoor concert on Saturday, Aug 15th at 1:00pm (raindate: Saturday, Aug 22nd) at the Scott Manor House museum site in Bedford.  I will be discussing this option with the concert band this week during rehearsal, as well as inviting the Jazz Band to join us for the concert.  Stay tuned for further details.
Scott Manor House
15 Fort Sackville Rd, Bedford
www.novascotia.com/see-do/attractions/scott-manor-house
www.scottmanor.ca/
We will continue to try and find at least one other suitable summer venue to perform before the end of the summer. Fingers crossed.
June 30th and July 1st, 2015
Please note: Rehearsals will be cancelled during the evenings of both June 30th and July 1st, 2015.  Our normal schedule will resume beginning next week. See you then
May 13, 2015
Summer Reading Session: Just a quick reminder to everyone of the reading session tomorrow evening from 7-9pm at the Calvary Baptist Church (91 Thornhill Drive, Halifax). All of the summer repertoire has now been posted on the download resources page and is ready for you. Looking forward to seeing everyone there tomorrow evening!
May 3, 2015
Concert Announcement: The Bedford Leisure Club Orchestra under the direction of Bob Bauer welcomes everyone to our annual spring concerts. Admission is by donation

Concert 1: Thursday May 7th at 2:00pm, The Bedford Leisure Club (Lawn Bowling Club) – 1800 Bedford Highway
Concert 2: F

riday May 8th at 7
:00pm, 
Birch Cove Baptist Church – 50 Donaldson Avenue
As always we have a surprising mix of music including classics by Bach, Corelli and Schubert. Also mezzo soprano Karen Bauer will be featured in the Habanera from Bizet's Carmen.
Our popular music offerings include Henry Mancini's 'Moon River', Paul Simon's 'Bridge over Troubled Water', some 'Sounds from Hollywood' and a truly amazing arrangement of 'Embraceable You' by the Gershwin brothers!