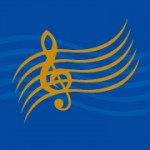 Second Chances Community Band

Repertoire Suggestion
Selecting repertoire for any large performance ensemble is much more involved than simply selecting 'your favorite tunes'. However, over the years I have learned that players like to feel they can be involved with the repertoire selection process.
Repertoire Selection Info Page - READ THIS FIRST.pdf
This page of the Second Chances website is intended to give you, the players, an opportunity to suggest repertoire for the Second Chances ensemble you are playing in. We will never be able to perform ALL suggestions, however, your thoughts will be taken into consideration when new music is selected each season. What pieces of music have you always wanted to learn how to play?
I have listed a number of websites below that you can use to help you get started in your search. Simply click the icon to jump to the website's search engines for concert band repertoire. Remember to select repertoire appropriate for the grade level your ensemble is playing at. Many of the selections you will find have recordings that you can listen to as well.
PLEASE NOTE: Second Chances Fall Season 2013 - the new Beginner Band will perform music at Gr.0.5, the Intermediate Band will perform music at Gr.2 to 2.5 and the Advanced Band will perform music at Gr.3 to 3.5 with a single selection at Grade 4.



Having trouble finding the proper information to submit a suggestion, here is an explanation page that may help: Repertoire Selection Help Page.pdf
Good luck and I look forward to hearing your suggestions!