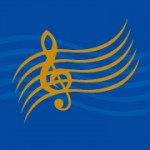 Second Chances Community Band
Website Login
Welcome to the login page for the Second Chances Community Band website. Please note, this is NOT the registration form for the Second Chances Program. If you are interested in joining our band program, please either use the REGISTRATION FORM or contact the administrator of our program using the CONTACT US link in the top menu.

All links in the LOGIN drop down menu are password protected. If you are a current member of one of our ensembles, wish to create a username and obtain a password, use the "New Users Registration" form below. When you hit submit, a gibberish password will be e-mailed to you that you can then use to access the site. Please use an e-mail address that the program instructors would recognize as this is how they will identify you as a member of the program and grant you access.
Once you login to the site for the first time, remember to use the 'change password' link that appears on the login page to change your password to something you will more easily remember.  Remember, the username you choose will be known to the site's administrator but the password you choose will not.  If you forget your password, you will have to go through the automated process to change it again.
Feel free to contact the site administrator if you have any difficulties.