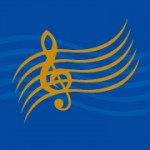 Second Chances Community Band
Repertoire Page – Jazz
Welcome to the Repertoire Page for the Second Chances Jazz Band Program. Below you will find required resources used in the jazz band program and a list of current repertoire being rehearsed by the band in preparation for the season's concert.
Required Resources for Jazz Program
Easy Jazz Favorites
Published by Hal Leonard.
Includes: Ain't Misbehavin'; All the Things You Are; Blue Train (Blue Trane); Caravan; Chameleon; Fly Me to the Moon (In Other Words); The Girl from Ipanema (Garota De Ipanema); In the Mood; Inside Out; Milestones; A Nightingale Sang in Berkeley Square; One Note Samba (Samba De Uma Nota So); Route 66; St. Louis Blues; When I Fall in Love.
This book will be required for all jazz rehearsals.
Current Repertoire Selections Include:
Easy Jazz Favorites
1. Blue Train (Blue Trane)
2. Chameleon
3. The Girl from Ipanema (Garota De Ipanema)
4. In the Mood
5. Inside Out
6. Route 66
7. St. Louis Blues
---
Repertoire Selections for Fall Season 2015


Ain't No Mountain High
arranged by Jerry Nowak
Happy
–
September
–
The Way You Look Tonight
–

coming soon
–

coming soon
–

coming soon
–

coming soon
–

coming soon
–

 coming soon
–