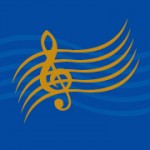 Second Chances Show Band
Objectives Page
2017 Winter Season
February 3, 2017
A Note from Stephanie:
It's been an amazing start to the term and I am very excited about this group! I have had professional musicians in the HRM already asking if they can play a set with us at some point. This is fantastic news and that means we will get more and more gigs and publicity.
Katie Boyer has decided to switch back to jazz band as it will be easier for her to play with the other flutes.
I have spoken at length with Wayne Rogers about our March 28th gig and he and I decided it would be nice to have Matthew (my son) perform as a guest soloist for both groups. He would like to arrange Save The Last Dance for his choir and have them sing back up with Matthew on Lead vocals. This will be our finale piece for the concert.
I had orignally wanted Brian McConnell to solo with us but I think that would be too much for this gig so I have asked him to join us for the next one, which might be Freeman's sometime in April, provided the board agrees.
Set list for the Show Band will be:
St Thomas (instrumental)
Four (Instrumental)
The Way you Look Tonight (Matthew vocals)
Skyfall (Perla and Enchor East vocals)
My Funny Valentine (Matthew Vocals)
Bewitched ( Matthew and Perla duet vocals?)
Save The Last Dance (Enchor East and Matthew)
We have 8 rehearsals to get this rep down and I will bring Matthew in on the last two rehearsals to sing with us. We might have to add an hour to the last two rehearsals in order to get comfortable.
Jazz Band will be opening the concert with 3 or 4 numbers not sure what they will be yet. (Still reading through some charts)
Please RSVP that you have read this and are practicing lol
– – – – – – – – – – – – – – – – – – – – – – – – – –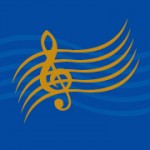 Second Chances Show Band
Objectives Page
2017 Winter Season
FEES for January:
In January, each member of the Second Chances concert bands will be asked for the winter season's registration fee, as well as their fee for the Atlantic Festival of Music. The Second Chances Jazz groups will be participating in a different festival this year.
$150  registration fee (1st group)
$75  registration fee for any additional ensemble
$40  Atlantic Festival of Music – registration fee (1st group)
| | | |
| --- | --- | --- |
| | 1st Ensemble | 2nd Ensemble |
| Registration Fee | $150.00 | $75.00 |
| Atlantic Festival of Music | $40.00 (tax incl.) | $20.00 (tax incl.) |
| | | |
| | $190.00 | $95.00 |
| | TOTAL | $285.00 |
| | | TOTAL |
Stay tuned for the beginning of Winter Objectives
Atlantic Festival of Music
Wednesday, April 26th – Friday, April 28th, 2017
Mount St. Vincent University, Seton Hall
All Second Chances concert bands will again be participating in the Atlantic Festival of Music. It is a wonderful opportunity for us to perform and be adjudicated by high level conductors/teachers.  The adjudication gives us a chance to see where we are as learners and how we can continue to improve. The performance will be scheduled at some point during the three day festival… stay tuned for further information regarding times.
website: http://www.atlanticfestivals.com/
Halifax Community Band Festival
Don't forget about our very own Halifax Community Band Festival being held at St. Mary's University on May 26th through 28th 2017! This is the weekend to host players from various different community bands from all over the Maritime provinces for a fellowship of music making and networking. Make sure you mark it on your calendar! Its a great chance to learn from great guest conductors and meet new friends who love to play as well!
website: http://www.secondchancesband-ns.com/hfx-band-fest/