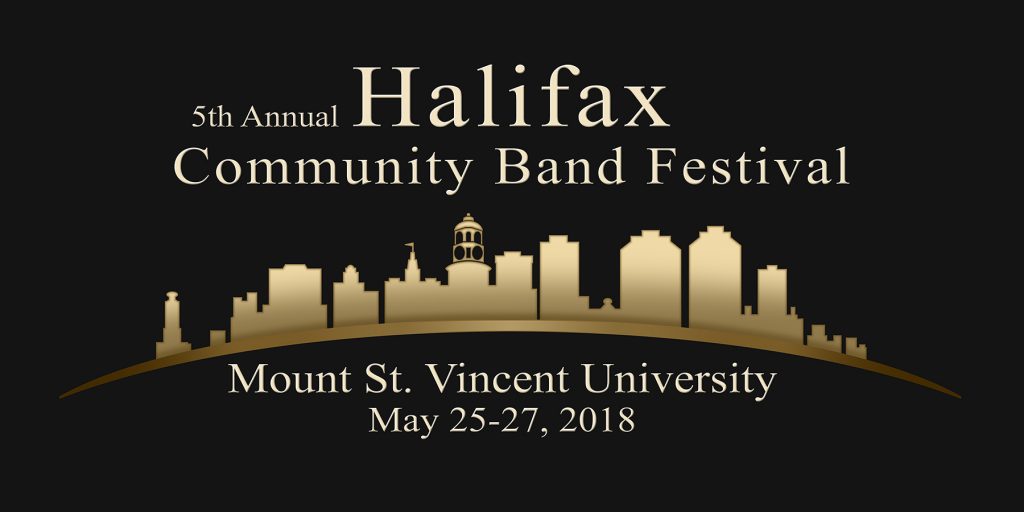 WHAT IS A COMMUNITY BAND FESTIVAL?
The Second Chances Community Band of Nova Scotia is only one of the many community-based musical ensembles in the Atlantic provinces. Together, these many ensembles create a musical network and supportive family that helps promote musical learning and ensemble playing for everyone at any stage of life. The community band festivals, hosted in different communities throughout Nova Scotia each year, are an opportunity for the many members of this Atlantic Canadian musical family to come together, learn from each others experience, celebrate each others successes, build lasting friendships, and make memorable music together.
We are hosting the 5th Annual Halifax Community Band Festival during the weekend of May 25th through 27th, 2018 and we hope you will consider joining us! The Band Fest committee has begun the process of organizing and raising the necessary funds to make this valuable community band weekend a success!  There is much work to do in preparation for what could potentially become the largest community band festival in Atlantic Canada!
2016 PROMOTIONAL VIDEO
THE HALIFAX COMMUNITY BAND FESTIVAL – AN OVERVIEW
2017 PROMOTIONAL VIDEO
THE MACKAY "MUSIC FOR LIFE" LEARNING BAND
2018 PROMOTIONAL VIDEO
THE HARGREAVES ADVANCED BAND
---
Again this year, the Halifax Community Band Festival will offer two levels of playing ensemble:
1.   A Beginner Ensemble, called the Ron MacKay band – for players with 1-2 years of experience. Who is Ron MacKay, you ask? Find out here: Ron MacKay Bio
2.   An Advanced Ensemble, called the James H. Hargreaves band – for players with more than 2 years of experience. Who is James Hargreaves, you ask? Find out here: James H. Hargreaves Bio (coming soon)
Our hope is that both ensembles will be made up of players from many different community bands and orchestras from all over Atlantic Canada.  Please consider wearing your ensemble's performance attire in the final concert to reflect the number of groups represented at the festival.
Please take some time to explore the Halifax Community Band Festival related web pages located under the Hfx Band Fest 2018 drop down menu above.
– – – – – – PLEASE REGISTER FOR BAND FEST NOW !!! – – – – – –
Are you even the slightest bit interested in:
1.  Meeting many other community band players from all over the Atlantic Canada?
2.  Playing under the baton of talented, respected and professional conductors/educators?
3.  Experiencing the excitement of playing in ensembles with full instrumentation?
4.  Having a fantastic weekend of musical fellowship and music making with friends?
If so, then I encourage you to REGISTER FOR BAND FEST NOW! Decisions regarding what Second Chances can afford to include as activities during the weekend event are dependent upon the number of participants. Registering now is not a firm commitment to attend, but simply an indication of interest in being there.
Register Here:
Band Fest Registration
Band Fest 2017 Brochure:
Brochure – 2018: no brochure was printed for 2018, however we encourage you to contact Chris Ward with any questions you might have about this year's festival event at eloboesolo@gmail.com
Past Halifax Band Fest Brochures:
Brochure – 2014.pdf
Brochure – 2015.pdf
Brochure – 2016.pdf
Brochure – 2017.pdf
Brochure – 2018 (no brochure printed this year)
Halifax Band Fest in the News:
The Chronicle Herald
Cyndi Sweeney's 2014 article "Don't Stop the Music: Strike a Chord for Community"
The Halifax Community Band Festivals are proudly hosted by: