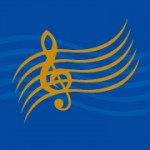 Second Chances Community Band
2015-2016 Conductors / Instructors
The two conductors working with the ensembles of the Second Chances Program are local metro musicians who share a passion for teaching others the joys of making music in a group setting.  Both former high school music educators, these two talented individuals are dedicated, enthusiastic and committed to the learning of their students… no matter what their age or level of experience!  The Second Chances Community Band Program of Nova Scotia would not be the same without them!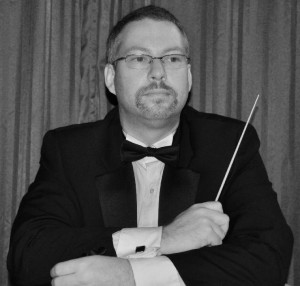 Chris D. Ward, B.Mus, B.Mus.Ed, BIR diploma
Chris Ward was 9 years old when he found a dusty, old violin in his grandfather's attic. The violin was a ¾ sized instrument missing one of it's strings and it's bow hair was hanging off in every direction, but Chris was intrigued by the instrument and begged his parents to allow him to take violin lessons.  So began a love and passion for music and ensemble playing that has lasted 30 years with no hint of slowing down.
Chris earned a Bachelor of Music degree from the University of Prince Edward Island and a Bachelor of Music Education degree from Memorial University of Newfoundland.  He has performed with many high level concert bands and orchestras over the years, including the National Capital Concert Band based in Ottawa, Ontario.  However, it was his membership in many different community based ensembles throughout the country that has made him so passionate about conducting and working with these kinds of groups.
Throughout his career in music, Chris has been fortunate enough to have the chance to work under and learn from many talented and respected musical personalities from Atlantic Canada and beyond.  Conductors and educators like Donald Buell, Karem Simon, James Hargreaves, Stanley Clark, Ron MacKay, Carol Carson, Gail Lohnes, Ron Murphy, Ken Foote, and Carl Mathis have all had a hand in shaping Chris's teaching and conducting styles and continue to inspire him even today.
Chris is often heard saying that he "lives and breathes concert bands and orchestras" and his many students would undoubtedly agree.  He is a conductor, an educator, a clinician and lecturer, and also repairs musical instruments for Long & McQuade Musical Instruments.  In addition to his day job and his passion for the Second Chances Band, Chris is also a member of the board of directors for the Nova Scotia Band Association.
Stephanie J. McKeown 
Stephanie Jill McKeown graduated from Dalhousie University in 1994 with an honors in music education. She studied orchestral percussion with the late James A. Faraday and studio drumset with the renowned Chreighton Doane.
She taught classroom and instrumental music in the Halifax Regional School Board for nearly 20 years as well as at the Halifax Grammar School, the Maritime Conservatory for the Performing Arts and the Canadian Conservatory.
Her high school ensembles have won numerous gold standards as well as the Evelyn Longard tray for the most outstanding senior concert band.  She has received the Carolyn P. Oxner baton for the most outstanding musical director and her ensembles were also invited annually to perform at the Lincoln Centers Young Artist Series in New York City.
After retiring from teaching, Stephanie was awarded the position of the Artistic Director for the Royal Bank of Nova Scotia's Multicultural Festival.  She also found the time to start up a professional musical theatre company called "DGM MUSIC INC" with close friends.  This company produced the Broadway musical RENT which opened at the Spatz theatre in October of 2010 to rave reviews.
Stephanie is currently working for Long and McQuade as a band, orchestra and print specialist and works as a freelance percussionist and clinician.  She performs with the SFS Jazz Trio, the Matt Snow Trio, Karen Myatt, community theatre groups, as well as with Wild Abandoned Productions.  She is absolutely thrilled to be working with Chris as an instructor for the Second Chances Community Band Program of Nova Scotia.